As you know from previous posts, I'm an Auntie to a little Greek nephew, well finally here's a picture: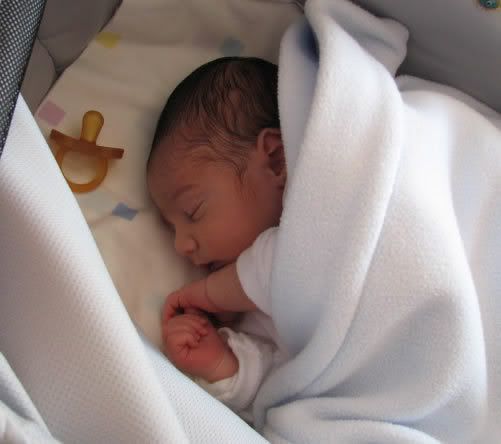 You can tell he's Greek - he has sideburns already!
I'm also an 'Auntie' to another new baby who arrived on 11th April weighing 7lb 7oz and is a sister for my Godson. Here she is at just two days old: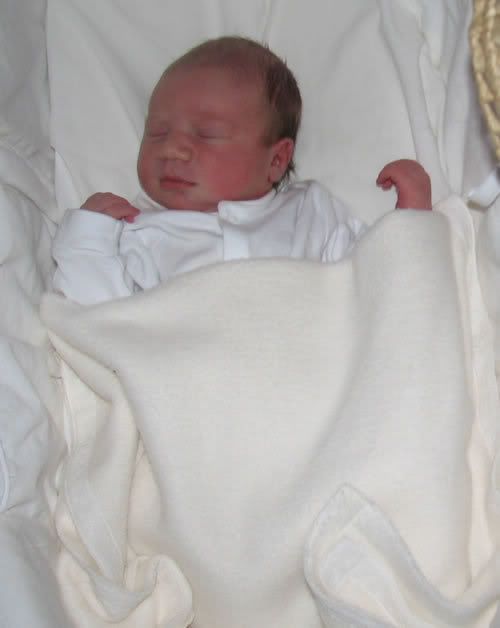 And just so he's not left out here's the proud big brother who is two and a half: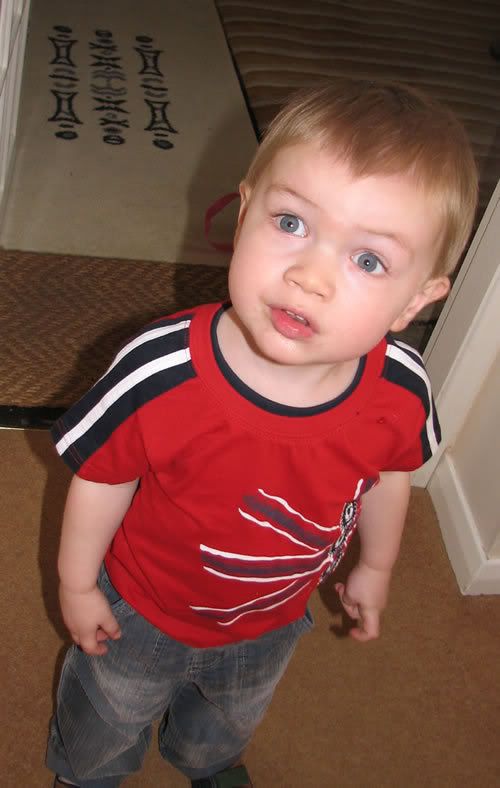 I've had a wonderful weekend - I was due to go 'Up North' (ok Oldham - but that's very north for me LOL) for a Stitchers GTG this Saturday (14th April) which coincided nicely with my Best Mate (who lives up that way) being due to produce her baby on the 7th April. However the little tyke had other ideas and wasn't ready to come out - I was beginning to worry she'd not bother coming out to see me so I gave her a good talking to about how sensible it is to keep on the right side of Auntie Joy-Joy and she obviously took it to heart and popped out just in time.

I'm quite seriously broody so spending the weekend cuddling a brand new baby hasn't helped me get over it at all LOL.

Back to the stitching GTG - Rach was kind enough to open up her house for a few of us to get together and natter - I even managed a few stitches (but not that many). It was a great day and I finally got to meet another Stitchers little boy who, whilst still technically a baby at seven months old is rather a big boy! Still, I got some cuddles and that was the main thing.

Oh and thanks to Rach's DH who did us proud - cups of tea were served, he laid out lunch for us and was even brave enough to come out to the pub for some dinner at the end of the day (I think the lure of beer was the deciding factor).

Before I sign off I just wanted to say thanks for the nice comments about my Peacock Chair (here and on the BB's) and to say to those worried about the finishing, it's not that bad - honest! I'm a real novice when it comes to finishing things so if I can do it, anyone can.