I saw this at the NEC Festival of Quilts and fell in love with it. At the time I didn't think too much about the blanket stitching (which is just as well as I may not have bought it if I had)!
It's called 'Countdown to Christmas' (no surprises there!) and obviously is meant to start at 25 days but given I've only just finished it I thought this year I'd start counting early (and skip 33 days as I only have one 3 LOL). The frame comes apart so when we get to single figures I can take one part away - maybe next year I'll make another panel that could hang in its place (when I've recovered from the blanket stitching!)
So here's the whole thing: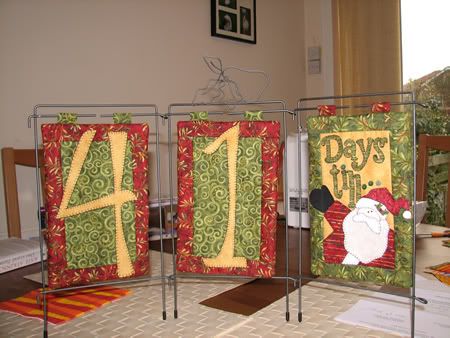 Here's the rest of the numbers: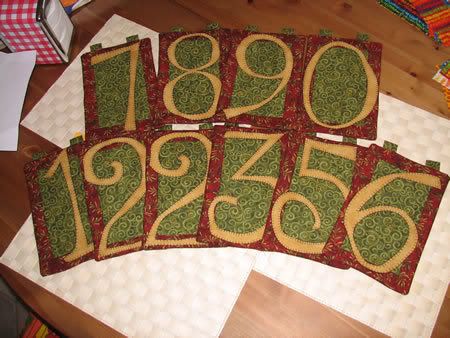 Here's a close up of the Santa panel (apologies for the flash, the buttons are all the same colour IRL):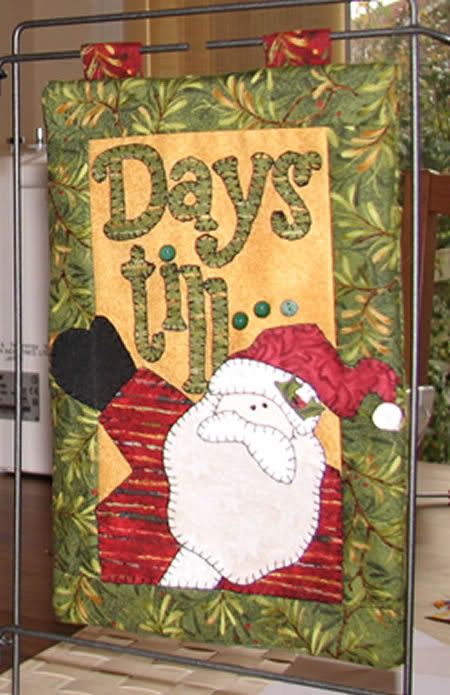 And here's a close up of a number:
It's beginning to feel a lot like Christmas...