And I can tell you that they're beautiful because I didn't do them LOL. For a long time now (years!) I've been in awe of the finishing skills of
Karen
so I was thrilled when she launched her finishing service a while back. Admittedly it's taken a while for me to get round to using the service but I sent three pieces off to her last week and have been bowled over with what I received back today.
Without further ado, here they are (all are clickable for bigger pics):
Spooky Spots by Shepherd's Bush finished as a wall hanging
Fa La La by Shepherd's Bush finished as an ornament
A design that I embarassingly cannot remember the name of finished as a cushion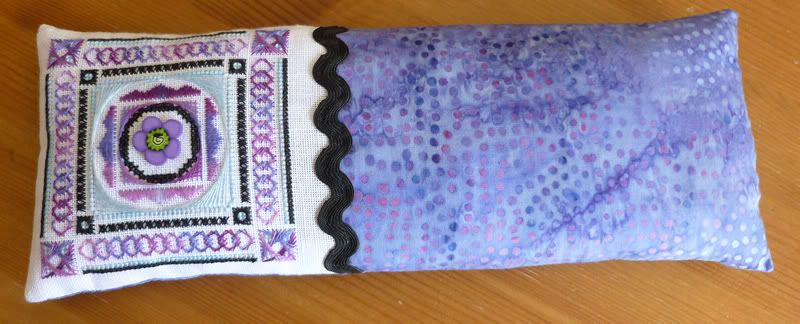 I sent Karen some lavender which she included in the cushion stuffing so I'm typing this as the scent is wafting around me.
I'm now trying to decide which pieces I can send after the next pay day!
So, in case you missed it, it's
Karen V's Finishing Service
and it comes highly recommended (not just by me). The service is extremely thorough and professional - I think we exchanged over 20 emails discussing finishing options - and certainly great value for money.
No affiliation at all, just a very happy customer...