I've put together a calendar for my parents as part of their christmas present for the last couple of years - the first year was pics of Lia but for the second one I thought it would be fun to include pics of the whole family as kids.
Anyway, I ended up scanning lots of old family photos including some of me and my brother which, I think you will agree, prove three important points:
1. We grew up in the 70s and my Mum had bad taste in clothes
2. My brother remains unchanged by the passing of time (except maybe getting taller)
3. Without doubt Lia looks like her Mummy!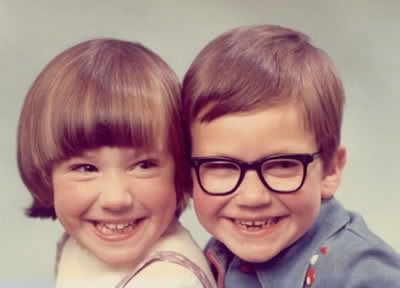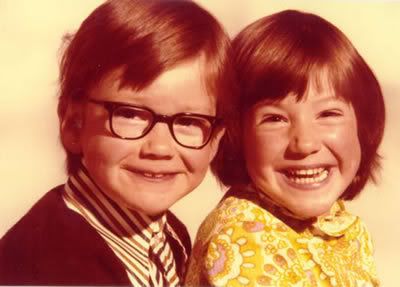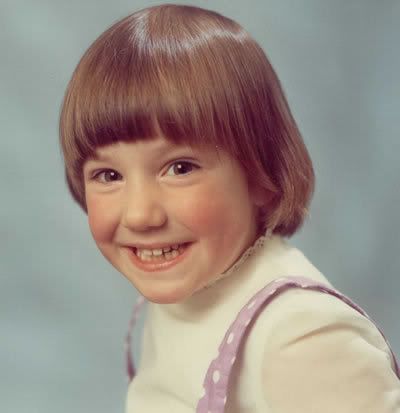 Pic of Lia