I'm so happy because I finished Lavender Hearts Sampler last night and it's now at the framers, it'll be ready to pick up next week - a whole week before it's scheduled to be gifted. Not cutting it fine at all!
I've remained faithful to the charted colours and just changed the words 'Lavender Hearts' for my Sis and BIL's names and then included the dates of the two years at the top (it's for their 40th Wedding Anniversary if you hadn't worked it out)
It's a bit washed out, the colours are much richer IRL, but the light here is just awful for getting a good picture (and I'm crap with the camera).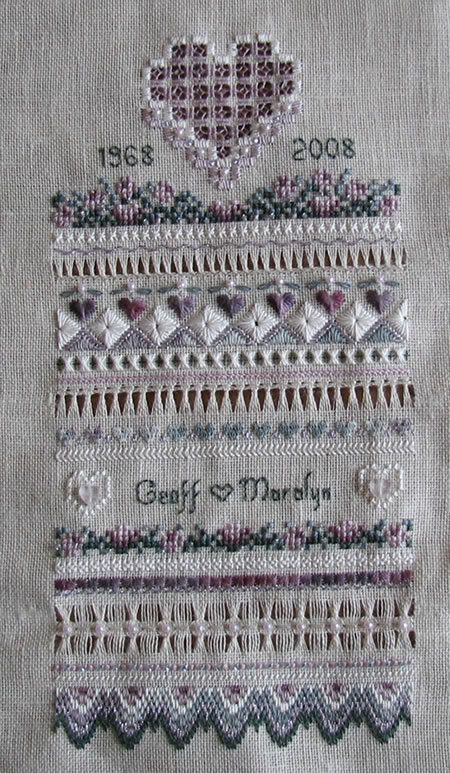 I've never done pulled thread or hardanger before (nothing like jumping in at the deep end) and I really enjoyed it although wrapping all those bars was a bit tedious and some of my Dove's Eyes are a bit wonky LOL.
As usual I had lots of other things to take pics of so here's a couple more finishes:
Red Santa from Shepherd's Bush (minus his nose as I've lost the button so will have to replace it)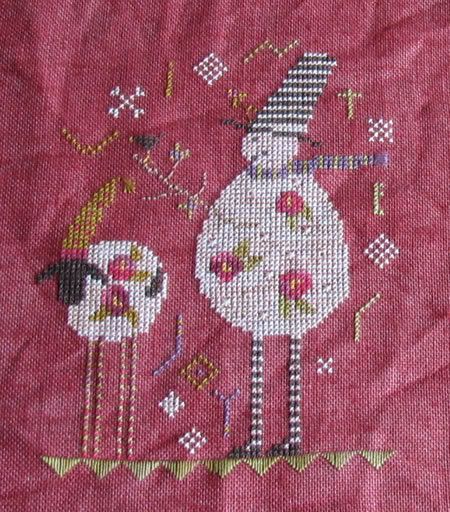 And Ho Ho Santa from the Silver Needle's Secret Needle Night, finished as a box (my first one!)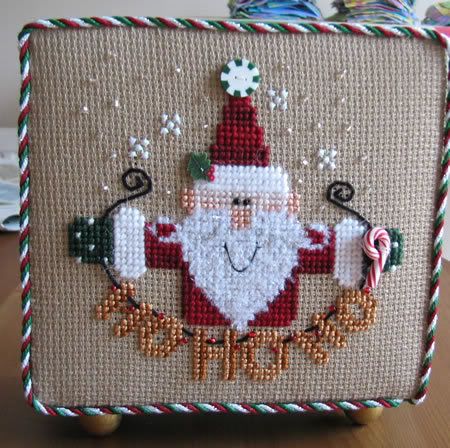 And finally some WIPs
Happy Haunting by Shepherd's Bush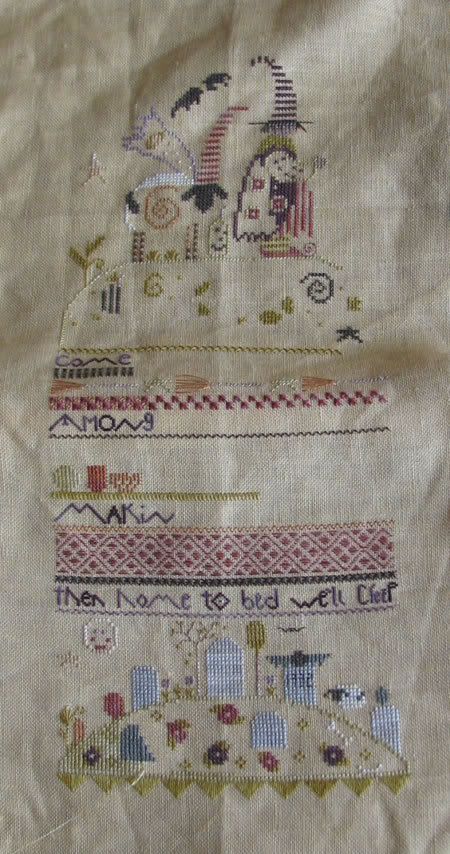 Sorry about the line across the middle, I was too lazy to take it off the frame
Cirque des Cercles - see I am working on it!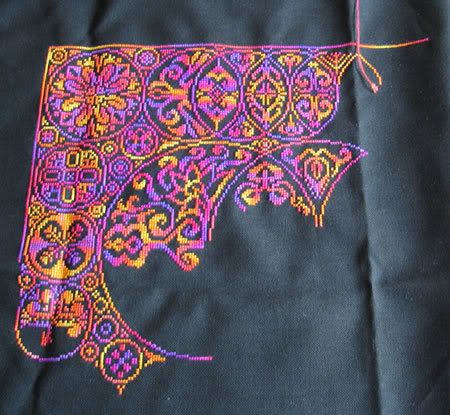 A new start - CCN's Joyful Summer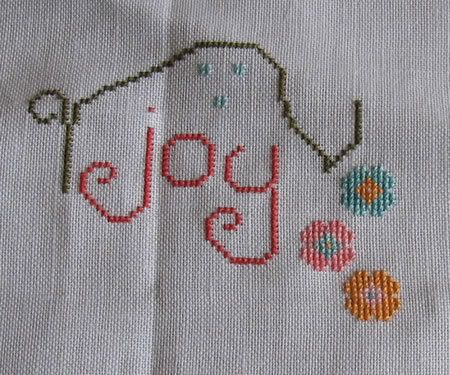 I'm going to spend the weekend working on things for me - I have the latest part of The Big Zipper to do and I'm also going to do one of the Just Nan 'Over the Top and In the Tin' designs, 'Sizzle'.