A couple of weeks ago I had a burst of energy and got a bunch of quilting done.
A friend mentioned an eBay seller who had some lovely batik log cabin kits and I ordered one which resulted in: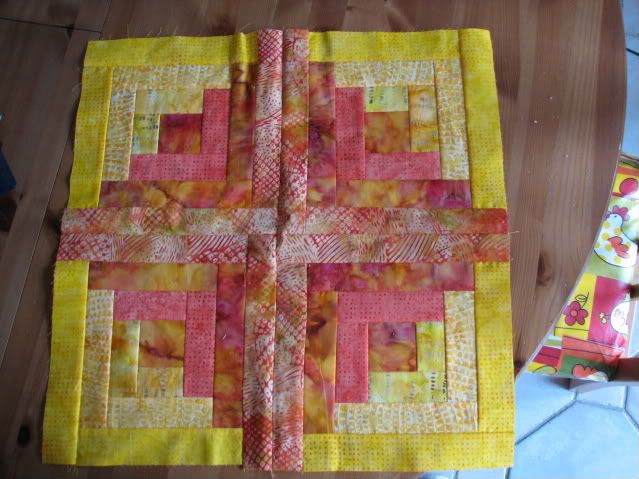 and
There are actually 16 blocks in all which I am putting together into four cushion covers, I just haven't sewn the last 8 together yet. The kits are extremely well cut and presented so I just had to buy another couple once I'd done these, the next ones being blue and purple. They arrived this week so I may just get them put together before the imminent arrival...