Well I've made a resolution to get one project made from each craft book I own by this time next year. This isn't quite as ridiculous as it sounds as I only have around 20 books (yes really, that few!) They are all either quilting or sewing project books so no cross stitch is included in this challenge. To be honest I have no idea if I'll manage it or not - the idea is that each project I do has to be completely finished - so all quilts quilted, etc and, as far as is possible, I have to make each project using my current stash.
To this end I've started my first project from my 'Jelly Roll Quilts' book. I had a Moda Marbles citrus jelly roll that I wanted to use but was two colours short so when I met up with some friends yesterday I bought two long quarters of additional colours so I could get going.
So here are my fabrics: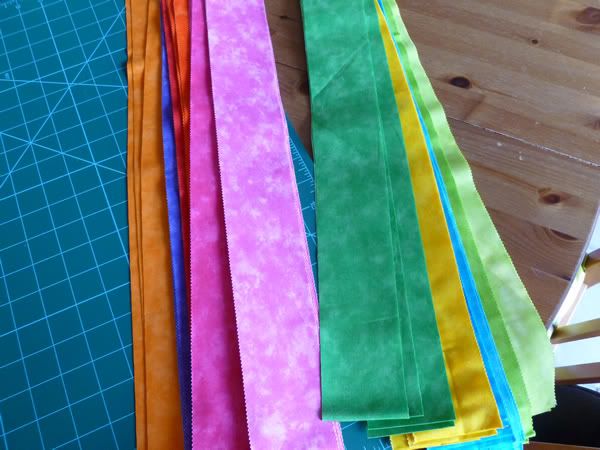 And here are my cut pieces:
Now all I have to do is sew them all together!