And only just in time - I finished it up just after 10pm last night and I'm off to the stitching show this morning LOL. I'm not sure if my framer will take them today or if I'll wait and send all three pieces together when the others are done so I took this pictures in the gloomy light this morning just in case it's the only chance I have: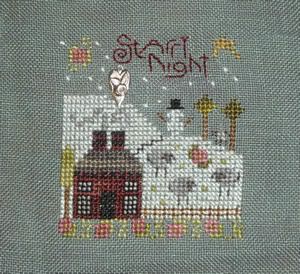 I'm hoping to get them framed in a similar way to the
original model
but we'll see how discussions go today.
Another WIP down!