Well it's another full moon and I have been busy! I finished up Santa's Flight on 16th March so just in time to take it to a framer at the Olympia show. I won't post the pics again because it's the previous post to this one but you can
click to see them
.
I haven't, despite my best intentions, finished up Cirque although I'm so close! Here it is as of today:
I also had a finish and a new start this month. Get Scared from Shepherds Bush was my traveling piece but it as also a quick stitch so it's now waiting to be finished as a box top: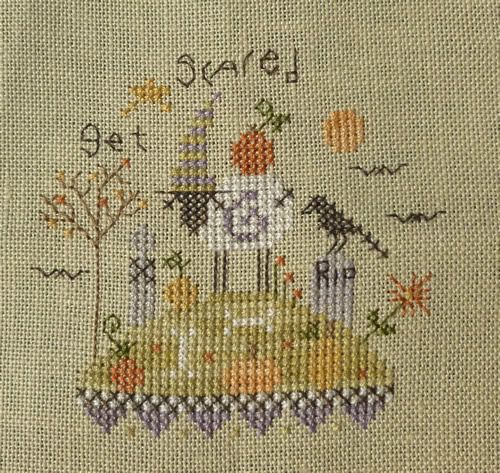 My new start is 'Alphabet Fun' from Bothy Threads. I saw a finished one on a stand at Olympia and fell in love so I bought the kit although I've swapped out the aida for evenweave. I've not done much but I think you can make out that A is for Alien...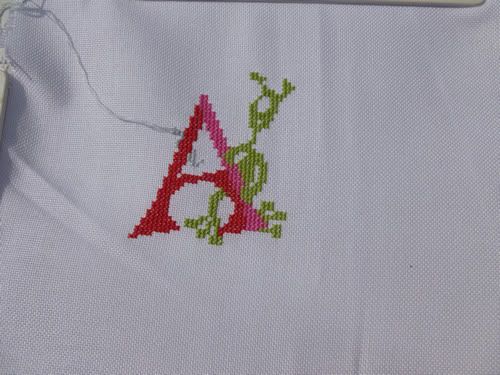 That's my lot for the last 28 days but I'm more than happy with my progress. Cirque will get some more work tonight but we're away for a few days from tomorrow and I won't take it with me because I need really good light to stitch on it. I guess I'll have to look at next weekend for a finish now but definitely watch this space. I then have to pick up Witchy Washy to get it finished up for framing - I need that done by the next WIPocalypse post or it won't get sent in time to be ready for me to pick up.