Late and very little to show for myself!
This summer I've been mainly being a Mum and stitching hasn't really featured in my agenda much. We've also been here and there on trips - the Cambridge Folk Festival and visiting family and we're now off for a weeks camping.
I have done a bit of work on The Flock but that's really all there is for now...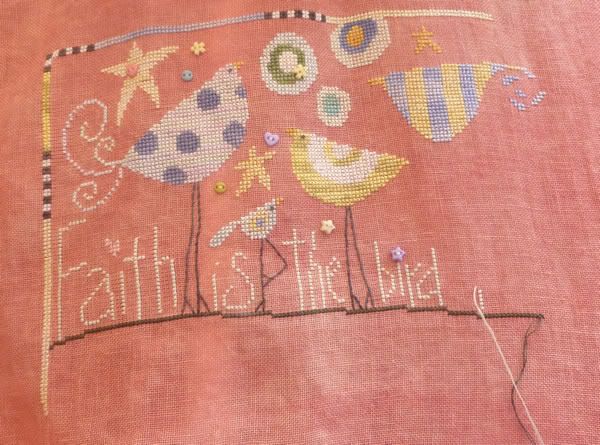 There's only a couple of weeks to the next WIPocalypse but hopefully I'll have something to show!