I finished my redwork piece on Wednesday night - now I just have to make it up into a Bourse. Sorry it's a bit blurred but it's a tiny piece - each block is an inch square.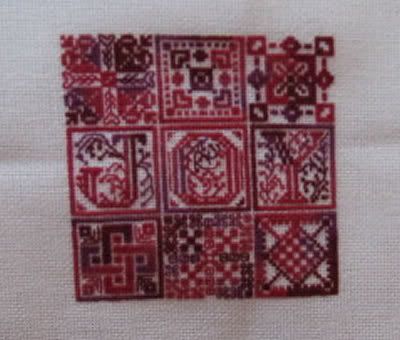 Also I finished my log cabin quilt top yesterday evening and I'm enormously proud of myself :) It's the biggest thing I've done so far and I'm going to have to save up for the backing material and wadding. Originally it was going to be 6x4 blocks but it's ended up as 6x9! It's single bed size so I'm going to need 4.5m of backing fabric and 2.25m of wadding (hence the saving up).
Here's the finished item and some close ups of the blocks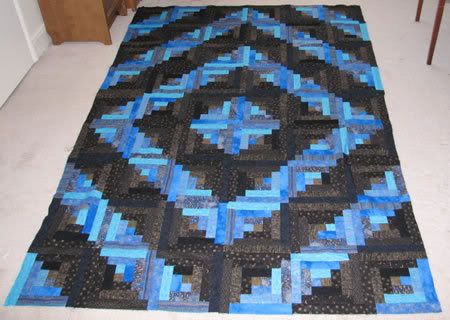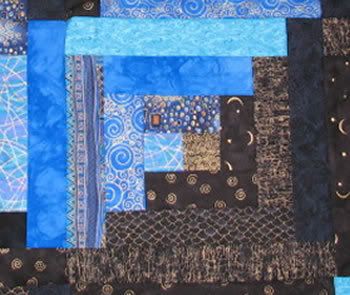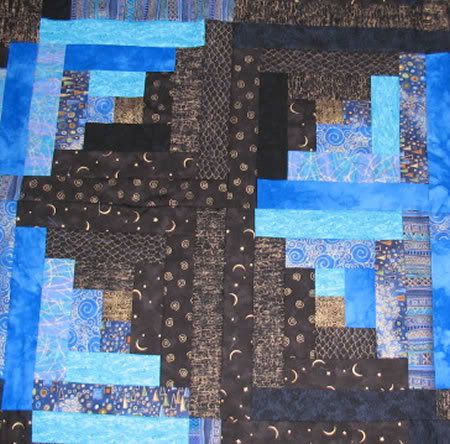 And finally because I can't get the camera out when she's around without her wanting her pic taken here's a pic of Lia looking a bit wild (methinks it's time for a haircut)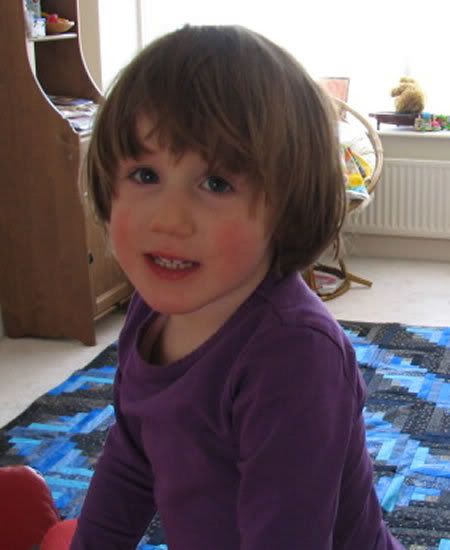 One final thing,
Kate of Sparklies
has some new hand dyed fabrics, one of which is named Thalia in honour of the little wild thing above. No affiliation (we haven't copyrighted the name LOL) but Kate's fabrics are lovely so check them out...