I promised these ages ago but the memory card was awol from DH's camera.
Anyway it's back so here are some WIPs and finishes.
Firstly here's a sneak preview of the first jungle quilt. It's not quite finished yet...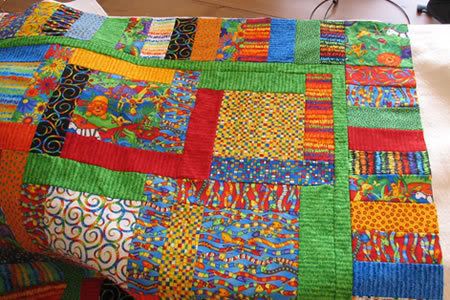 Here's the current stage of my Log Cabin blocks - we learned to make them using strip piecing so you work on all your blocks at the same time.
Here's my finished pieces
The Santa Cushion (my first blanket stitching!)
The Cat's Whisker's Tuffet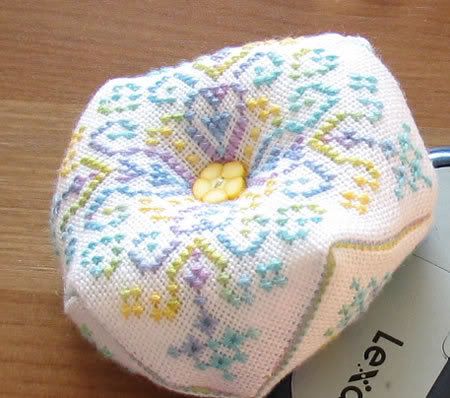 Bent Creek's First Moon Colony
And some WIPs
My redwork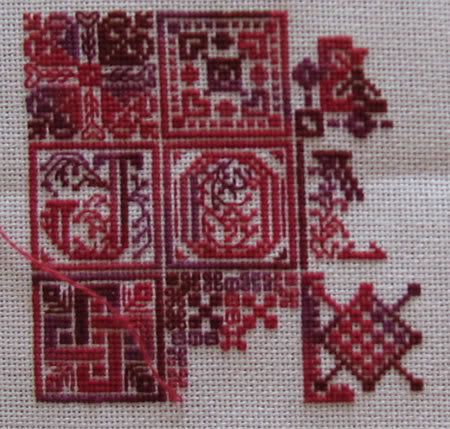 Bent Creek's Red Threads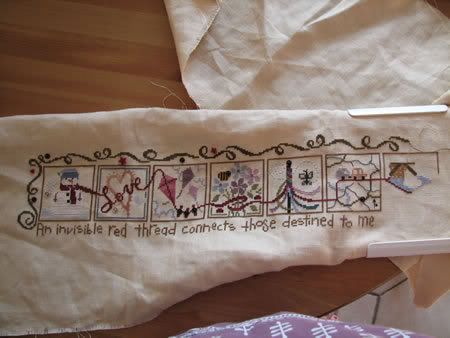 Tournicoton's Couer de Brodeuse (I started it a little early)