DH has been hiding his camera's memory card for the last few days but I finally managed to get some pics of my WIPs and finishes.
Here's a couple of reindeer that I made from a kit DH got me for Christmas (with some prompting from me of course LOL). They are called Simply Pooped Out and Jingle Your Own Darn Bells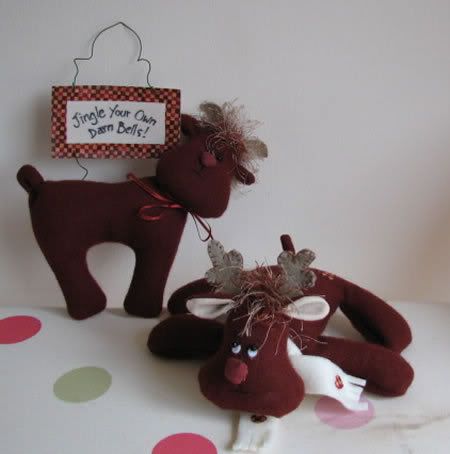 It's kind of a tradition for those of us who have the weekend GTG to have something to stitch as a reminder - this year it was a sampler with the poem composed by me and the design by Kate from Sparklies:
Here's one of the Heart to Heart 2 quilt tops I was talking about in my previous post - I finished putting it together today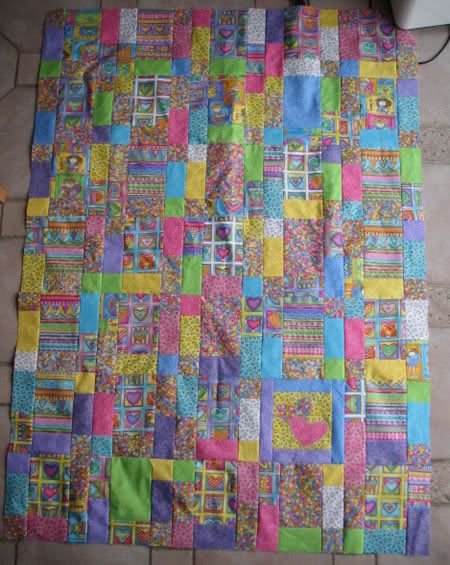 And here's a couple of WIPs - The Big Zipper from Bent Creek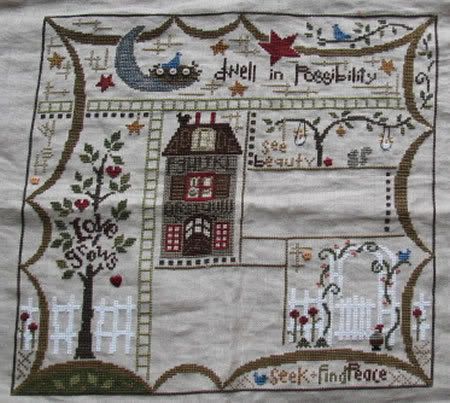 And Happy Haunting from Shepherds Bush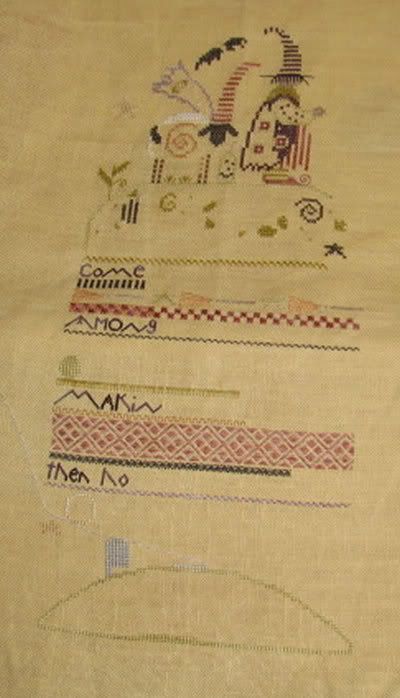 We're off to Devon tomorrow so hopefully I'll get a bit of time to stitch while we're away.