After the hectic madness of our Greek trip a week in Devon was just the relaxing break we all needed. We stayed at
Villavin Farm Cottages
and I highly recommend them (even more so if you're a quilter as Jo has a quilt shop just next door to the cottages LOL).
It's not a huge farm - their main business is the cottages and the quilting shop - but they have a couple of Shetland Ponies and 12 sheep that Lia fed twice a day. She also got to help feed the chickens while I was choosing fabrics in the shop.
The farm is in Holsworthy and is close to lots of lovely places to visit - the closest town to it is Bude, a 15 min drive, which has fantastic sandy beaches and we also went to Clovelly, Appledore, Boascastle, Tintagel, Bideford and Torquay. Oh and a fantastic place called The Big Sheep which has bottle feeding lambs, sheep racing, sheep sheering, horse whispering, sheepdog trials and a great indoor play area - it's probably a bit boring for older kids but for Lia's age it was great.
Here's a few pics
Lia having just put back the sword in the stone ;)
Lia breaking the sound barrier to get to the sheep and feed them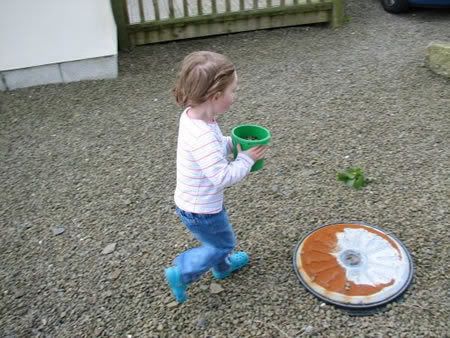 The sheep being fed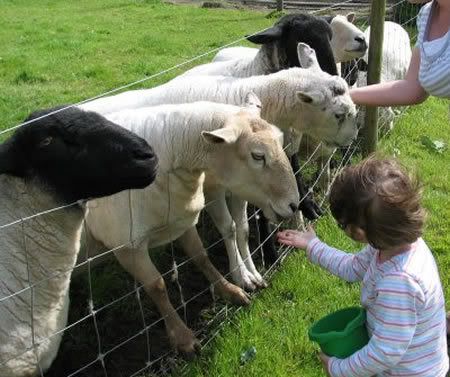 Lia sitting in a wall in Boscastle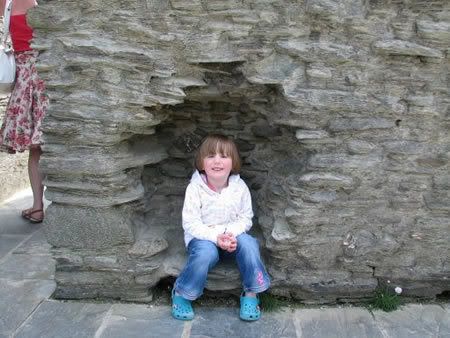 DH up a rock at Clovelly
Lia looking at DH up a rock at Clovelly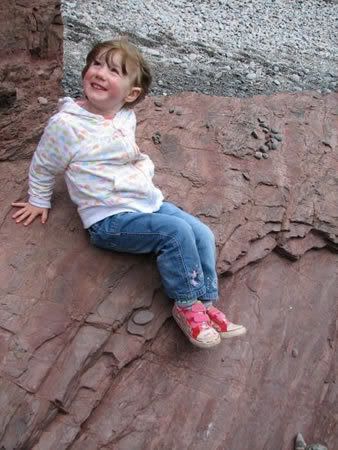 Daddy's girl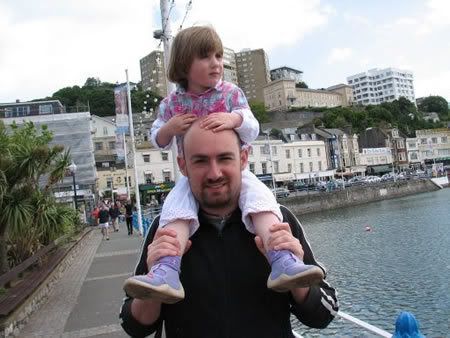 As well as getting out and about we spent a good amount of time at the cottages as there is a play barn and an outside play area so Lia had plenty to do. DH took his kite and spent several hours perfecting his skills and I had my stitching and Wimbledon on the TV!
I managed a finish while we were away - Bent Creek's The Red Thread. I stitched their original snapper series when it came out (the one that has 'January Snows', 'February Glows' etc) but haven't done anything with it because it's such an odd shape. Now my fininshing skills are better I'm thinking to do the both of them as cushions.
Here's some pics - it's 33 inches long by 4.5 inches high (hence the problem of how to finish it).