So here's my first Baby Jane block put together last night. I'm currently contemplating re-sewing the top right corner so it's more accurate but I'm having an internal argument re being too fussy!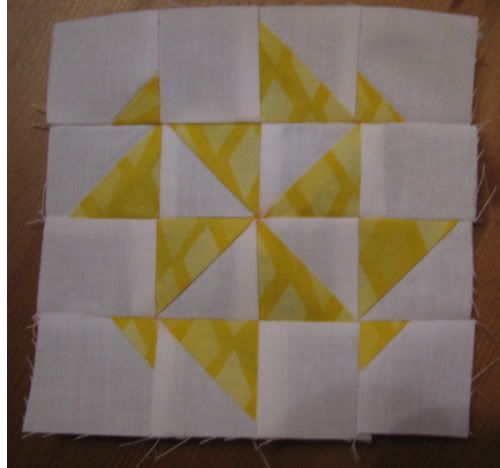 Apologies it's a bit dark, I took the pic about 10.30 last night. I've got half of Block 2 done as well - I'm hoping now I've got my head around foundation piecing (I was a bit rusty given it was a year ago I did the course on it) that I'll get a bit faster.
The BOM kits are fabulous and very generous - I've got lots of the colour fabrics left over - probably enough to make two or three more blocks with each one.
Be prepared for more pics this weekend as I hope to take advantage of the sunshine and get pictures of all my quilting and stitching WIPs.