So I really have been stitching and here's the result. He's Stanley by The Trilogy stitched using the recommended floss but on a piece of sparkly Picture this Plus (apologies, the fabric name escapes me).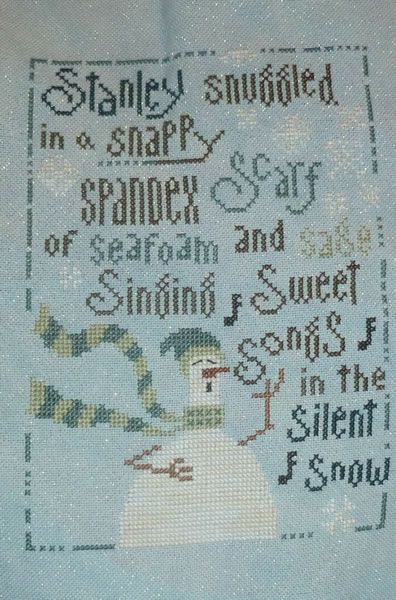 I put the first few stitches in him back in November (I got the word 'singing' done) and then didn't pick him up again until a couple of weeks ago. He was a relaticely quick stitch and very apt given the snow we had at the time.
I'm not giving myself any goals for 2013 except to enjoy crafting but I'd like to be able to have one finish a month on stitching projects. New or WIPs I really don't mind.