So here's a bit of an early monthly roundup of pics as we're off to Greece on Wednesday morning. We should have internet access whilst there but it's probably going to be dial up so I certainly won't be uploading pictures!
So, one stitching goal was to properly finish at least one item, well I managed two my first pinkeep and my first bourse! Both from redwork stitching finishes: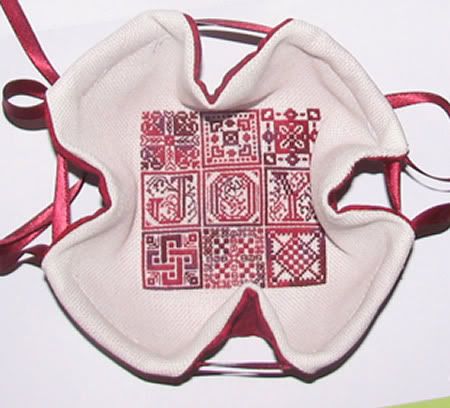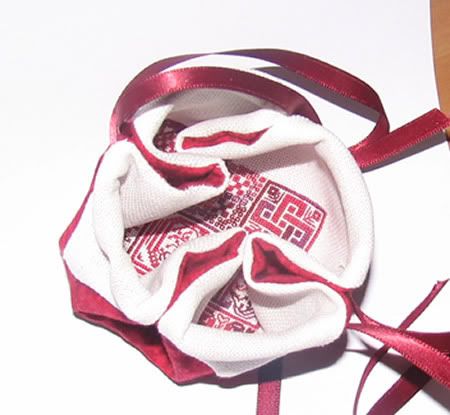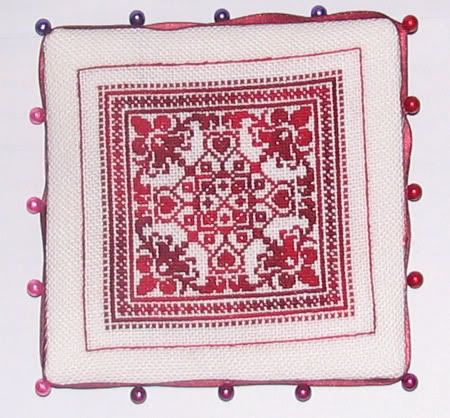 Quilting wise I wanted to finish at least one project from my WIP pile and again, I managed two:
My Sew and Slash Course quilt (I finished it against advice with straight lines rather than zig-zagging with the flow of the top but it's just a play quilt for Lia)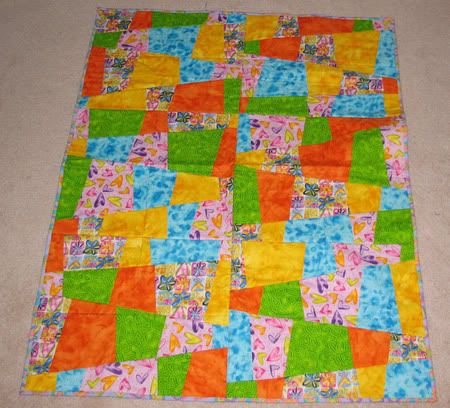 My Moda Mini Quilt in a tin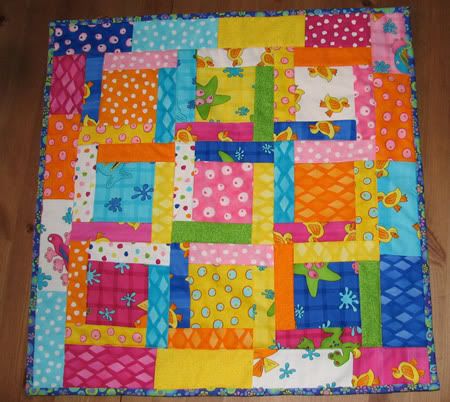 I almost had a third finish but I've still got two sides of binding to do so that'll have to be done next month.
I have also completely finished the two Jungle quilts that will be coming to Greece (just as well really) and only have the binding to do on the third which I have two nights to do when we get back before heading off to a Christening where it will be gifted.
So here's some pics:
The full monty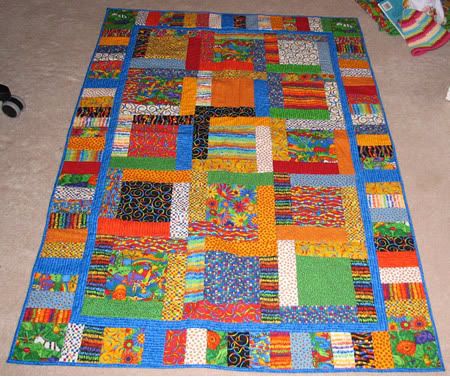 The backing fabric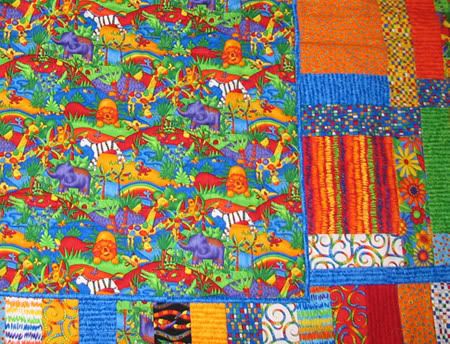 A closer look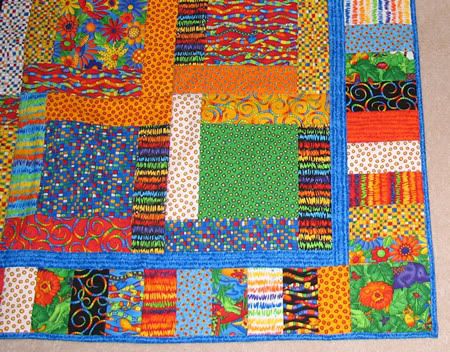 The two quilts together
It occurred to me the other day that I always refer to these as the jungle quilts but the fabric is actually a range called Silly Safari. I think it's that some of the designs are called vines and I associate vines with jungle rather than safari. Either way it's animals right?
I haven't taken a pic of my Big Zipper WIP but I've made good progress on it and I'm taking that and Sleigh Ride to Greece (despite my need to start Happy Haunting!