Okay so my school sewing teacher is probably spinning in her grave right now. In the three years I did sewing at school (it was a girl's Grammar School, we had no choice) I never received more than 20% in exam results and here I am, owner of a whizzy sewing machine, drooling over fabrics and getting excited about planning quilt designs.
Still, if we'd been able to make quilts using funky fabrics rather than blouses that were so old fashioned our mothers wouldn't wear them, maybe I would have been a bit more enthusiastic in her classroom...
Whilst picking fabrics for my next quilting class (which is the Log Cabin technique and I'm doing mine in black, blue and gold!) I happened upon a totally funky Jungle Fabric that I bought a couple of metres of just because I couldn't resist, my idea was to do something for Lia with it but I had no idea what. Then when I returned home I spoke to DH about making a couple of quilts to take to Greece, one for our Nephew who will have just turned one and one for the baby boy of a friend of ours who will be about 7 months old.
I don't want to do some boring baby blue quilts that will get ignored once the boys are big enough to think they're not babies any more so I thought I'd see if there was anything that matched my couple of metres of jungle fabric. Luckily for me it turns out that it's a Moda collection called Silly Safari so I've now got 12 metres of fabric winging its way to me from the US.
Here's a selection from the 40 different fabrics in the collection: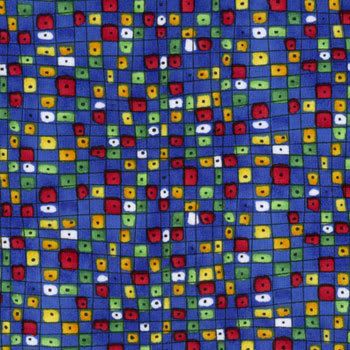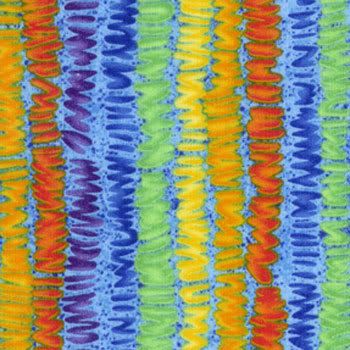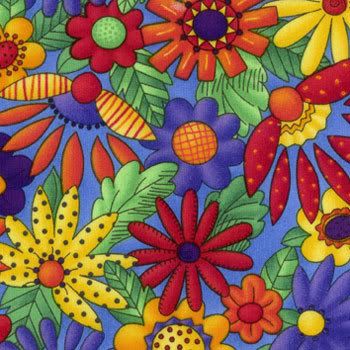 The first one is the one that originally caught my eye and will be the backing fabric for the quilts. The others are the range of designs in the collection and all come in four or five colourways. I've picked 17 half metres from the collection - the UK is so expensive that a half metre from the US costs the equivalent price as a Fat Quarter in the UK and the postage is about the same - and so should have enough that I can make a third quilt for my Godson.
The two I'm making for Greece will be 44"x64" and I've drawn out the pattern - nothing fancy, just squares and rectangles - quite similar to the quilt in a tin project. The 15 centre blocks will have a centre square with offset rectangles around them then there'll be a two inch border round those and then there'll be a border 5" wide made from 5" x 2" strips.
That probably doesn't make much sense but I'll be sure and post pictures when I'm getting on with the projects.
Sometime this week I hope to start my next quilting project -
Star Sampler from Monkey Butons
. Here's the pic from their site: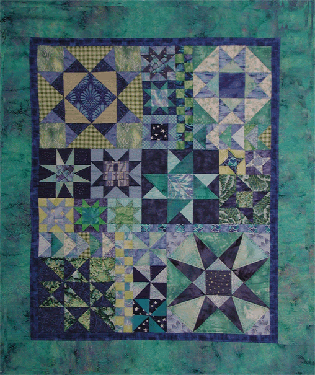 I shall be doing it in blues, purples and silver as I have a large stock of Fat Q's in these colours and this design is quite random. I've read the instructions (three times) and I'm pretty sure I can make all of the blocks - there's a couple that use paper piecing but only very simple blocks.
There's nothing like being ambitious...