So I have been stitching this last week and I have some nice progress to show on The Flock from SamSarah. Here's where I was with it: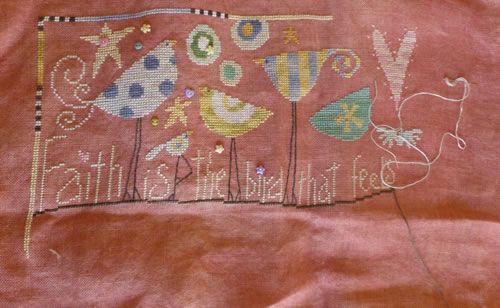 and here's the current status: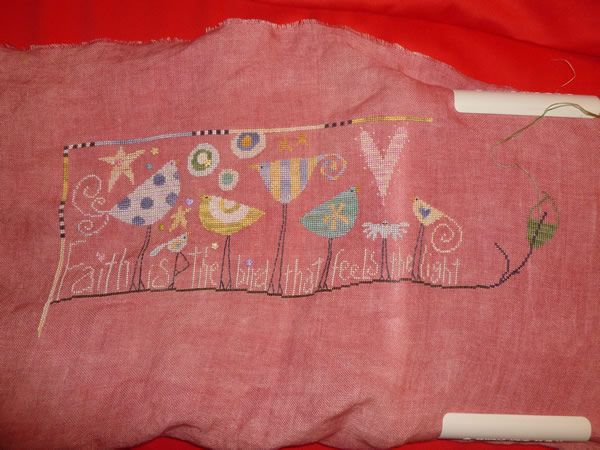 I'm working on the last chart of the top row, if you're not familiar with the design it was a 12 part release and parts 1 - 8 form this top two thirds of the design - the rhs border is a couple of stitches on from the leaf on the right. Parts 9 - 12 go across the bottom with some smaller birds, leaves and the rest of the saying.