It's
Red Nose Day
here in the UK. Lia's gone to school dressed in red and Connor had to dress in costume for nursery. One of my absolute pet hates is dumb costumes for babies - anything furry or with ears or pumpkins and Christmas elves just gives me the horrors. Once they're big enough to choose to look ridiculous then that's up to them, before that you just shouldn't dress them in anything you wouldn't be seen in yourself LOL.
Obviously this is my personal point of view and I will not hold it against you if you are of the opposite opinion LOL.
So today I went with the tried and tested pirate option - I had suitable clothes already and all that was required was a bit of face paint...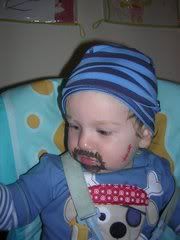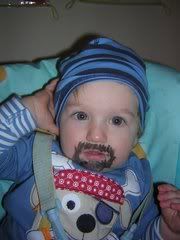 Oh and in case you're wondering, the blog title comes from Lia when we were trying to teach her some pirate phrases...